Max Concept Enterprises Limited
We manufacture As-Seen-On-TV and household beauty and electronic products
Over 100 items | In-house components manufacture | OEM projects welcome
Trade Show

Magazine

Major Customer
Contact Supplier:

Add to Basket
Ms Hung, Karen H
Marketing Manager
Avg Response Time: More than 72h
Follow Supplier:

Follow Me
Company Information
Quality Control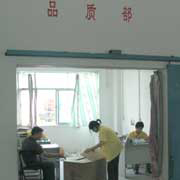 Every production procedure is closely supervised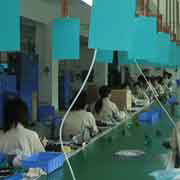 QC line
QC/Technical Support:
Our quality control department is responsible for overseeing the production flow starting from the R&D stage, then see it through to sample sending, production and shipment handling.
Materials/Components:
90% from local sources and 10% imported
Procedures/testing Details:
The products starts at the R&D stage. Samples are first made and evaluated. Then they are tested for function and exterior properties. Specialty checks are then carried out. A final reliability test is imposed on the finished products.
Other Information:
We believe that even 1% unacceptable products are 100% loss to customers. We have highly skilled engineers to check and verify each process.

This Verified Supplier's Business Registration profile has been independently verified with relevant government agencies
Supplier and product information updated May 15, 2017.
Submit your Buying Request with TradeMatch


Fast and easy to use

Receive tailored offers

Compare quotations

Close
Please select your preferred language:
If you wish to change the language or use the original language later, please refer to the header or footer for more language options.
Verified Manufacturer

The business scope of this supplier's independently verified Business Registration, as licensed by relevant government agencies, allows it to manufacture goods. View BR Profile
Supplier Capability Assessment

This supplier has a supplier audit from an independent 3rd party. View details

Click photo to download report
Back to Top