Max Concept Enterprises Limited
We manufacture As-Seen-On-TV and household beauty and electronic products
Over 100 items | In-house components manufacture | OEM projects welcome
Trade Show

Magazine

Major Customer
Contact Supplier:

Add to Basket
Ms Hung, Karen H
Marketing Manager
Avg Response Time: More than 72h
Follow Supplier:

Follow Me
Company Information
Research and Development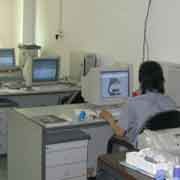 Our R&D staff
Machinery/Equipment for R&D:
Fully equipped for development of precision plastic, metal and electronic parts
Computerized modeling machine
Precision injection machine
Spark machine
CNC wire-cutting machine
CNC lathes
CNC grinding machines
Patents & Copyrights:
Most of our items have been patented in mainland China and Hong Kong. We also hold the trademarks and copyrights for our products.
Awards & Other Recognitions:
CE Mark
ISO 9001:2000 accredited by TUV of Germany
Award: the Abroad Famous and Excellent Products
Profile:
With our R&D team and facilities, we provide our customers with comprehensive design services. We conduct technology-transfers with foreign experts periodically, so that we can meet the latest challenges of the international market.

This Verified Supplier's Business Registration profile has been independently verified with relevant government agencies
Supplier and product information updated May 15, 2017.
Submit your Buying Request with TradeMatch


Fast and easy to use

Receive tailored offers

Compare quotations

Close
Please select your preferred language:
If you wish to change the language or use the original language later, please refer to the header or footer for more language options.
Verified Manufacturer

The business scope of this supplier's independently verified Business Registration, as licensed by relevant government agencies, allows it to manufacture goods. View BR Profile
Supplier Capability Assessment

This supplier has a supplier audit from an independent 3rd party. View details

Click photo to download report
Back to Top